Officials identify 4 USC Upstate students killed in wreck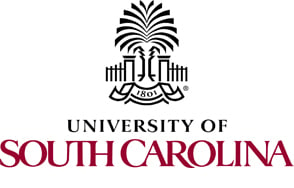 SPARTANBURG, S.C. (AP) — Spartanburg County authorities have identified all four University of South Carolina Upstate students killed in a fiery wreck near the campus.
The coroner's office said the victims are 20-year-old Joshua Lee of Spartanburg, 21-year-old James Robert Campbell of Greenville, 21-year-old Sarah Grace VandeBerg of Zephyrhills, Florida; and 20-year-old Horace Miller Sproull IV of Birmingham, Alabama.
The name of another student who was injured has not been released.
The South Carolina Highway Patrol says the driver of a car lost control and hit a tree near an intersection just north of Interstate 85 around 1:45 a.m. Sunday.
USC Upstate Chancellor Thomas Moore said in a statement there are no words to describe the loss to the campus of 6,000 students. A candlelight vigil is planned on campus Monday night.