Venables Named Recruiter Of The Year
By Clemson Athletic Communications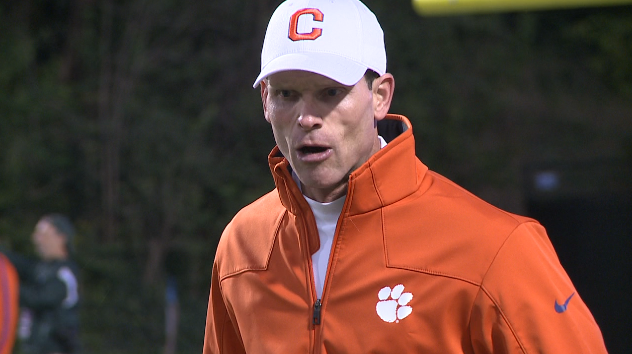 CLEMSON, S.C. (CAC) — Clemson defensive coordinator Brent Venables has been named the National Recruiter of the Year by Rivals.com. He was responsible for the recruitment of many of the future Clemson student-athletes in the signees class of 2016.
Clemson's recruiting class was ranked fifth best in the nation by Rivals in their final rankings released in Thursday. Alabama was first, followed by Florida State, Ohio State and Michigan.
Venables was also named the ACC Recruiter of the Year by Scout.com on Thursday. In December was named one of five finalist for the Frank Broyles Award, the honor given to the nation's top assistant coach.
Venables just completed his fourth season as Clemson's defensive coordinator. The Tigers are 46-8 since came to Clemson at the beginning of the 2012 season. The 2014 Clemson defense led the nation in total defense and this year's defense ranked 10th.
Clemson's No. 10 ranking in total defense and No. 2 ranking in completion percentage defense were significant accomplishments in 2015 considering Clemson had to replace eight defensive starters for the first time since 1979.
Clemson's defense helped the Tigers finish with a 14-1 record and No . 2 ranking in the final polls. The Tigers won the ACC Championship and defeated Oklahoma in the National Playoffs to move into the National Championship game against Alabama. Clemson's No. 2 final ranking is the best for the program since 1981 when the Tigers won the National Championship.
Teams Venables has been affiliated with as a full time assistant have now had at least 10 wins each of the last six year and for 16 of his 20 seasons at the FBS level. He coached at Kansas State and Oklahoma before coming to Clemson.