RivalryWeek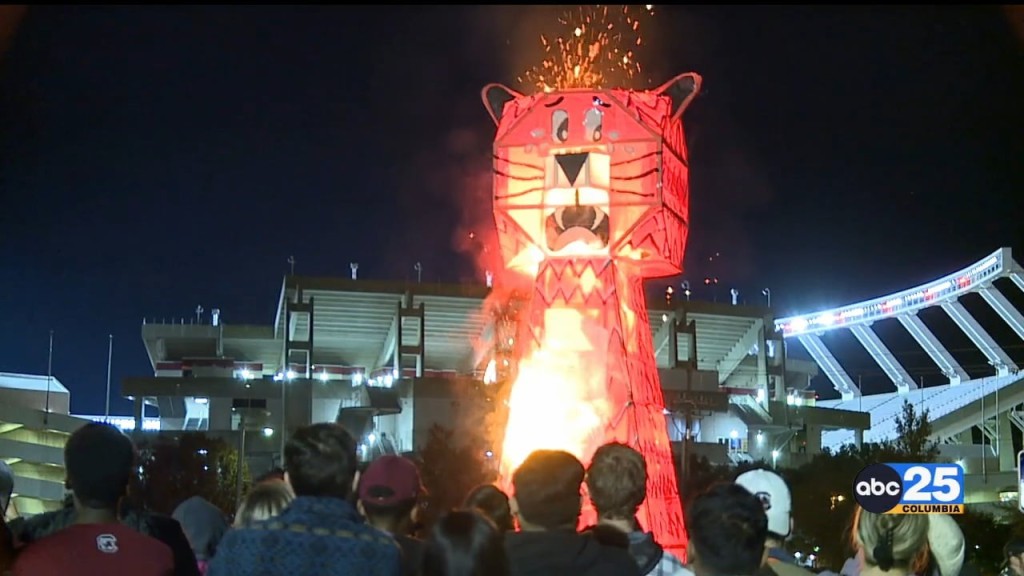 An annual tradition lit up the campus over at the University of South Carolina Monday night.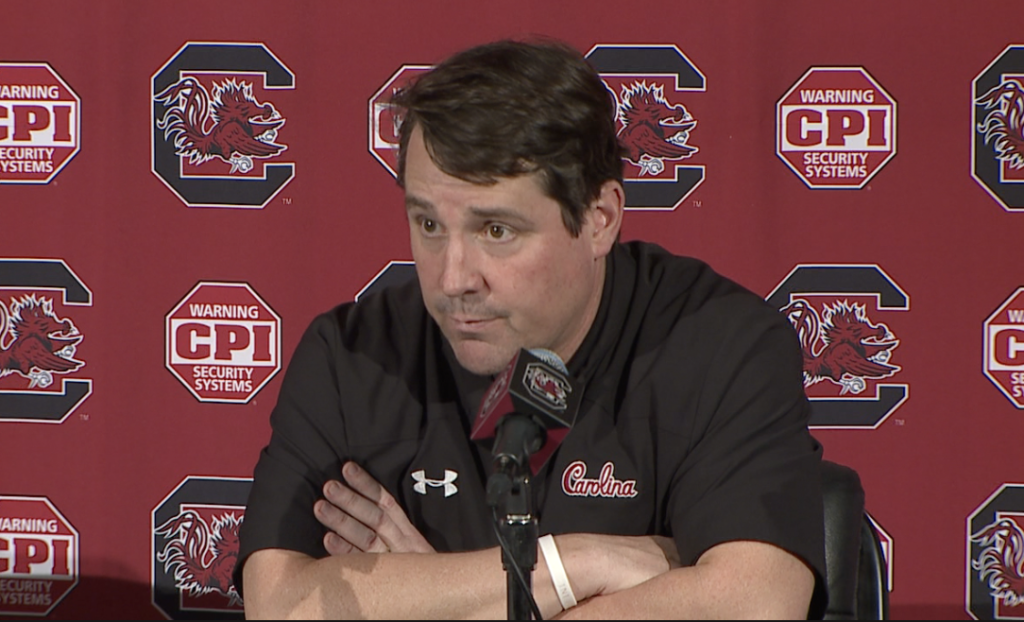 After a Clemson 38-3 Loss Saturday, Coach and players react to end of season.
Will Muschamp and the Gamecocks head into the offseason after posting a 4-8 season and a loss to in-state rival Clemson.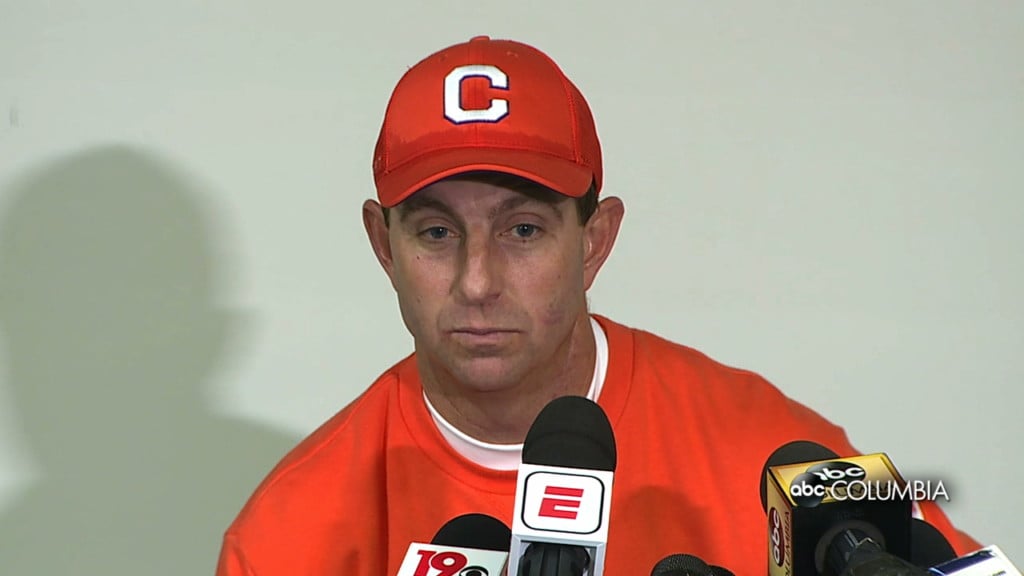 Dabo Swinney said after Clemson's 34-10 win over the Gamecocks Saturday night in Columbia that Gamecock fans throwing water bottles onto the field during the game was "disappointing".