Haley tells Moody's SC aims for stable finances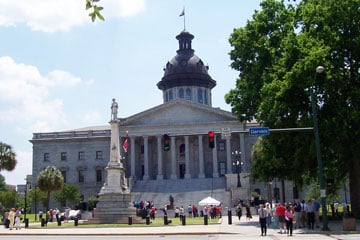 COLUMBIA, S.C. (AP) — South Carolina's financial leaders are updating Moody's Investor Service on the state's financial health as the rating agency considers whether the national debt crisis should cause the state to lose its top credit rating.
Gov. Nikki Haley told analysts with Moody's on Wednesday that the state's goal in 2012 is have the most stable finances ever.
Comptroller General Richard Eckstrom said the state finished the current fiscal year in June with a surplus but there are continuing worries about covering long-term state employee retirement payment obligations.
Last week, Moody's warned that if the federal government didn't deal with raising the nation's more than $14 trillion debt limit and defaulted, it would probably lower its AAA ratings for South Carolina, Maryland, New Mexico, Tennessee and Virginia.