Clemson Loses Series Opener at Virginia, 6-3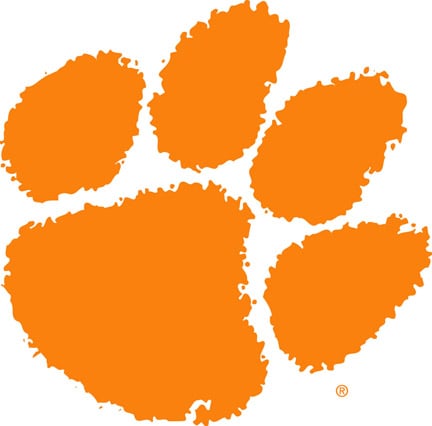 Charlottesville, VA (CU SID) — Jared King went 3-for-4 with a triple and four RBIs to lead Virginia to a 6-3 victory over Clemson in front of 3,227 fans at UVa Baseball Stadium on Friday night. The Cavaliers, who took a 1-0 lead in the series, improved to 13-8-1 overall and 3-4 in the ACC. The Tigers fell to 11-9 overall and 3-4 in ACC play. The Cavaliers scored two unearned runs in the first inning and never relinquished their lead. Virginia broke the game open with three runs in the eighth inning. Clemson scored two ninth-inning runs, but it was not enough, as the Tigers saw their five-game winning streak come to an end. Virginia starter Scott Silverstein (2-2) pitched 6.0 strong innings to earn the win. He gave up five hits, one run, and four walks with three strikeouts. Justin Thompson allowed two runs on three hits with four strikeouts in 2.0 innings pitched, but he still recorded his third save of the year. Silverstein, Kyle Crockett, and Thompson combined to strand nine Tigers on base, including six in scoring position. They also allowed just three of Clemson's 13 baserunners to score. Kevin Brady (1-2), the first of three Tiger hurlers, suffered the loss. He surrendered four hits, three runs (one earned), and one walk with two strikeouts in 2.1 innings pitched. Sophomore righthander Mike Kent, a native of Springfield, VA, pitched effectively out of the bullpen. In a career-long 5.1 innings pitched, he allowed five hits, three runs, and three walks with three strikeouts. He did not give up a run until the eighth inning, his last inning on the mound. Clemson's three hurlers combined to strand 12 Cavaliers on base, including 10 in scoring position. After the Tigers left runners at second and third base without scoring in the top of the first inning, the Cavaliers took the game's first lead in the bottom of the first inning thanks in large part to a Tiger miscue. Leadoff batter Chris Taylor reached on a throwing error by third-baseman Richie Shaffer, Clemson's first error in four games, then Colin Harrington singled through the right side to advance Taylor to third. Stephen Bruno followed with a sacrifice fly to right field to plate Taylor. Two batters later, King flared a two-out triple to right field to score Harrington.
In the third inning, Harrington led off with a walk, then Bruno lined an 0-2 pitch to center for a single. Mike Papi's hit-by-pitch loaded the bases with no outs, then King hit a sacrifice fly to right-center to score Harrington. After Derek Fisher was hit-by-pitch to reload the bases, Kent entered the game on the mound. On his first pitch, Nate Irving grounded into a 4-6-3 inning-ending double play, keeping the Tigers within three runs. After Kent got out of another bases loaded jam in the fourth inning without allowing a run, the Tigers dented the scoreboard in the fifth inning. Steve Wilkerson hit a one-out single through the right side and Jason Stolz reached on a bunt single on the left side of the infield. No one was covering third base and a heads-up Wilkerson went all the way to third. Shaffer followed with a sacrifice fly to right field to score Wilkerson. Virginia added three insurance runs in the eighth inning after the first two batters of the frame were retired. Taylor hit a two-out single up the middle and scored on Harrington's triple to right-center. Kent had pitched 12.1 innings in 2012 without allowing a run before Taylor's run. Bruno and Papi followed with walks to load the bases, then King grounded a single through the left side to score Harrington and Bruno. Brad Felder led off the ninth inning with a home run to right field, his fourth long ball of the season. Two batters later, pinch-hitter Joe Costigan singled up the middle. After Wilkerson grounded out to first to move Costigan to second, Stolz hit a two-out single to center to score Costigan. But Thompson struck out Shaffer to end the game. King's three hits and four RBIs led the Cavaliers, who totaled 10 hits in the contest. Taylor went 2-for-5 with a double, two runs, and a steal, while Harrington went 2-for-4 with a triple, RBI, three runs, and a walk. Stolz paced Clemson's eight-hit performance by going 3-for-4 with an RBI and a walk. Clemson and Virginia will play game-two of the three-game series on Saturday at 11:00 AM. The game was originally scheduled to start at 1:00 PM, but the threat of inclement weather forced the change.