Judge dismisses SC sweepstakes lawsuit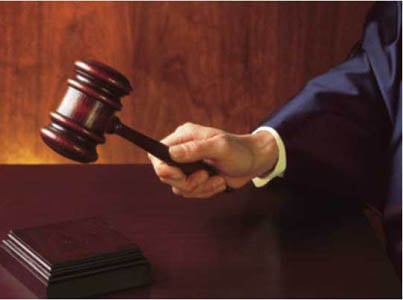 COLUMBIA, S.C. (AP) — A federal judge has dismissed a lawsuit challenging authorities' rights to raid a Sumter Internet sweepstakes cafe.
The Item of Sumter reports (http://bit.ly/S6xk7R) Thursday that U.S. District Judge Cameron Currie recently granted motions to dismiss Terry Land's lawsuit against Sumter County Sheriff Anthony Dennis, State Law Enforcement Division Chief Mark Keel and the state of South Carolina.
Land was charged with illegal gambling after a July raid on his business near Shaw Air Force Base. He sued, saying his constitutional rights had been violated and that his games didn't violate state gambling bans.
Currie said she was dismissing the lawsuit because of pending criminal and civil litigation. She also said the Eleventh Amendment prevents Land from claiming any damages against the defendants since they were sued in their official capacity.
___
Information from: The Item, http://www.theitem.com