Legislators Call for Change in Wake of 5Pts. Shooting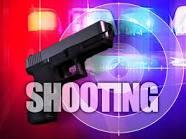 COLUMBIA, S.C. (WOLO)  — In the wake of an 18-year-old being shot in downtown Columbia's Five Points over the weekend by a repeat offender, legislators want changes in the bonding and judge selection process.
State representatives Kirkman Finlay and Leon Howard announced today plans to pursue the passing of Senate Bill 19. The proposed legislation would give judges more options and instruction when during sentencing of criminals. It would also promote bonding reform to, hopefully, put a stop to the release of repeat offenders.
Julie Webster, whose brother was murdered by a repeat offender, wants real results, not lip service.
"Judges need to be held accountable, put guys behind bars and give them sentences that stick. Don't let them out in 30 days is the sentence is two years.  This is ridiculous!"
Michael Juan Smith, according to police, was a repeat offender at the time they say he shot University of South Carolina, Martha Childress. Childress was waiting for a taxi in the popular entertainment area over the weekend when she was hit. She was not the intended target.  Police say Smith and another person had been in an altercation earlier in the day.