Notes On Clemson's Win Over N.C. State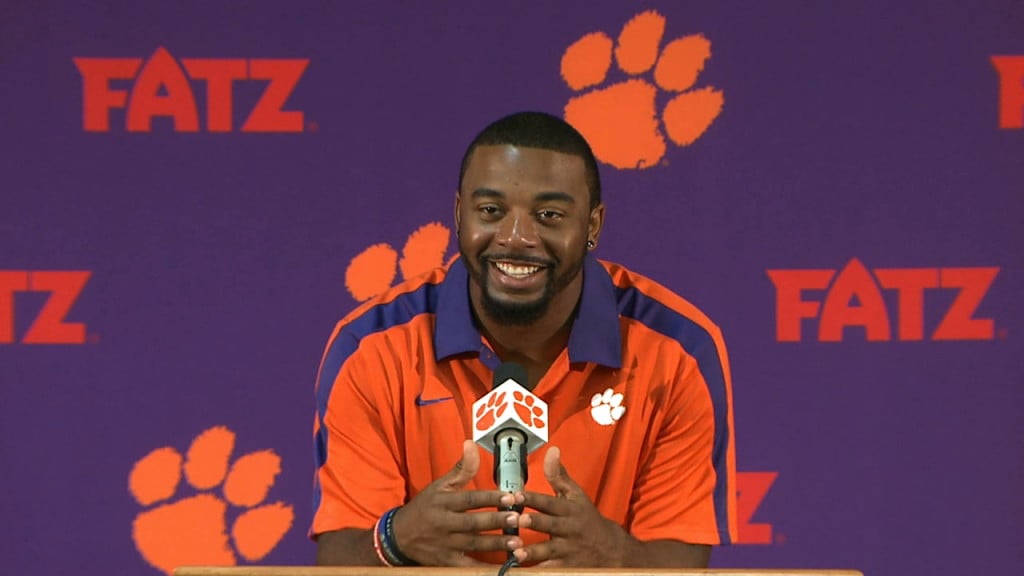 CLEMSON, S.C. (CU SID) — Clemson is now 10-1 all-time in games on September 19.  It is the winningest date in Clemson history on a percentage basis given a minimum of seven games played.
The Tigers are now 10-1 against NC State in games played before October 15 on the calendar since 1978.
Clemson has won nine of the last 10 against NC State
Clemson's defense now has 12 sacks over the first three games, the most over the first three games of the season since  1999 when Tommy Bowden's team also had 12.
Clemson is now 3-9 on ESPN Thursday night games.  Two of the three wins are at NC State.  The other win came in 2005 by a 31-10 score.
Clemson is now 3-0 for the third straight year.  It is the first time Clemson has opened at least 3-0 for three years in a row since 1928-30.
Clemson Player Notes
Sam Cooper caught an 11 yard scoring pass from Tajh Boyd in the first half.  It was Cooper's first catch of the year. He is coming off a torn ACL suffered in Clemson's spring game.  He missed the opener against Georgia, then played 16 plays against South Carolina State.  Cooper now has three touchdown catches for his career and all have been on the road.
Tajh Boyd's touchdown pass to Sam Cooper in the first half was his 77th as a Clemson Tiger.  It moved him into third place on the ACC list.  Ironically it broke a tie with Russell Wilson, who threw many of those scores for the Wolfpack on this same field between 2008-10.
He threw two more TD passes in the second half to Martavis Bryant to give him 79 for his career.  He is now tied with Chris Weinke of NC State for second place on the ACC all-time list.  Weinke played for Florida State from 1997-2000 and won the Heisman Trophy in 2000.
Vic Beasley had three sacks tonight, giving him five for the year and 13 for his career.  He has had all 13 of his sacks within the last 16 games.  Six of his 13 career sacks are against NC State.  He had three last year in the Clemson win at Death Valley.
Chandler Catanzaro became Clemson's career scoring leader tonight.  He scored eight points to reach 330 for his career, one more than Aaron Hunt had between 2000-2003.  Ironically, he now has 330 career points, the same amount Colin Mackie had for South Carolina.  So both state FBS schools have a scoring leader with the same amount of points.
Catanzaro made field goals of 49 and 45 yards tonight.  He now has 22 career field goals of 40 yards or more,  just one short of the record  23 made by Chris Gardocki from 1988-90.
Clemson freshman defensive end Shaq Lawson had three tackles for loss tonight, including his first career sack.   He is the first true freshman defensive lineman to record three tackles for loss in a game since 2008 when DaQuan Bowers had three against Nebraska in the Gator Bowl.
Sammy Watkins finished the evening with 10 receptions for 96 yards.  It is the third time he had had at least 10 receptions in   a game.  Two of the three have taken place against NC State.  He had 11-110 last year against the Pack.
Watkins must like games on Thursday night.  He had 8-202, a Clemson record for yardage, in the win over WakeForest in Winston-Salem last year.
Martavis Bryant had two touchdown receptions tonight, the first time in his career he has done that.