Sex Toy Store to Close Permantly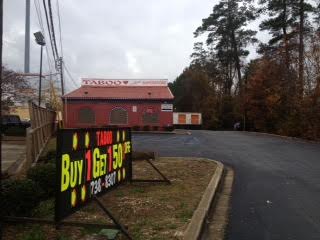 Columbia, S.C.  (WOLO)  —  After two years of being the only adult novelty store in Columbia, Taboo Couples Superstore will close its doors permanently, citing frustration due to what owners call ongoing 'bullying' from the City of Columbia.
Taboo owner, Jeff White, tells ABC Columbia, he will close the business permanently and plans to leave Columbia.  White says he and his store manager canvassed various areas of Columbia this week to determine a new location, to no avail. White claims he found a legitimate spot in Richland County; however, once the property owner found out the nature of the business, he said, "No," using profane language we cannot print. White says 'going out of business' signs are being put on display this week offeing special deals and business will officially end December 31, at the Devine St. location.
This decision comes days after a City of Columbia-hired hearing official, Malane Pike, listened to testimony from White and counsel representing the City.  White had requested a business license extension from the City, saying the two years it allowed the business to operate was not sufficient time to recoup White's initial investment.  The hearing officer determined Taboo, in fact, did have enough time to do so, and was unable to prove a harship necessity for license renewal.  The request was denied.  When ABC Columbia News contacted White for a response, we were told, "We are tired of being bullied by the City of Columbia and have no further comment."  Since Taboo opened two years ago, it had received strong push-back from neighboring businesses and residential areas.  Taboo sells sex toys, clothing and movies, and it was the only such store located within city limits of Columbia.
Today, White tells ABC Columbia, "I'm closing my doors.  I have to tell my employees they will be out of a job December 31st, and I am moving away from the city of Columbia because I am so frustrated.  If they want me to fold, I will fold."
Stay tuned for more updates on this story.