Sheriff: Former Gamecock Miles Shot, Not A Robbery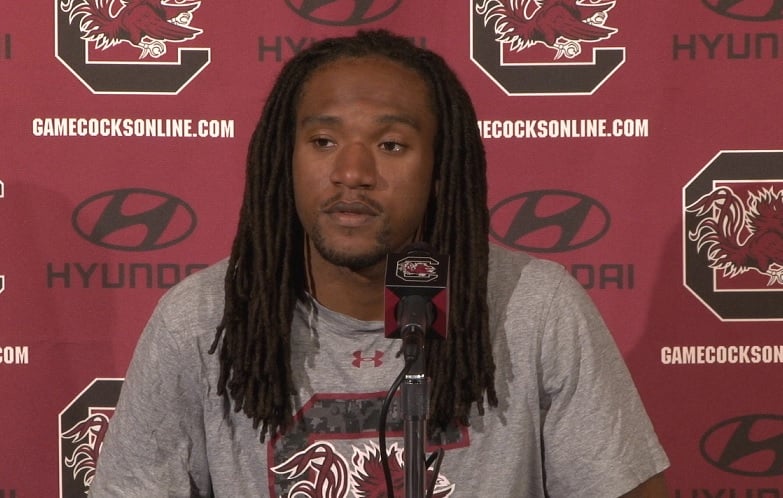 COLUMBIA, S.C. (WOLO) — Richland County Sheriff Leon Lott met with the media Tuesday afternoon to give an update on a shooting incident involving former Gamecock running back Kenny Miles.
On Monday afternoon in Columbia, Miles sustained a gunshot wound to his upper body.
Lott said the initial report given to authorities about the shooting has proven to be untrue.
"The initial report that he (Miles) gave us, that we put to the public, was not a true report," said Lott.
"The only thing that I can verify to you is that Kenny Miles has been shot. We do not have an armed robber running around in the Dutch Fork or St. Andrews area. His ring and his watch were not stolen yesterday," said Lott.

Lott continued, "I'm not real happy with the resources and time that we spent on this case chasing false leads. We wasted a lot of time and manpower."

In the three minute news conference, Lott said he wasn't sure who was responsible for the shooting.

No charges have been filed.

Deputies said Miles was shot around 1 p.m. in the 100 block of Centrum Drive near Broad River Road and Interstate 26 near Irmo.

Miles was taken to Palmetto Health Richland and expected to be released Tuesday after a night of observation.

Miles took to his Twitter account Tuesday morning to post an update on his condition, "So thankful for all the support and prayers sent my way. I'll be just fine people I promise, I'm blessed ya'll have a great day. Love you all."

Lott said that right now the case is a mystery but ended the press conference with a promise.
"We're going to find out exactly what happened," said Lott.
When asked if Miles was cooperating fully with the investigation Lott said, "I'm not going to comment on that at this point."
Miles currently lives in Columbia and has worked in the office of S.C. Attorney General Alan Wilson since August as a support clerk.

As part of the job, miles worked in community outreach and youth mentoring.
As part of the Gamecock football team, Miles ran for 1,341 yards on 315 carries.
He graduated in 2012 with a degree in criminal justice.