SC State board stands by president, despite call for ouster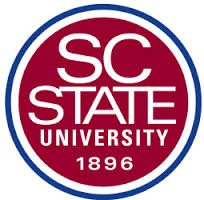 ORANGEBURG, S.C. (AP) — The trustees of financially troubled South Carolina State University are standing by President Thomas Elzey, a day after black legislators called for his ouster.
Chairman William Small said Thursday the board will respect its contract with Elzey. He read a two-page statement following a three-hour meeting behind closed doors.
The board of South Carolina's only public historically black university called the "emergency meeting" after leaders of the Legislative Black Caucus asked Elzey to resign. Elzey refused.
The no-confidence vote came on the heels of a House panel proposing to temporarily close SC State for a massive overhaul. The proposal is doomed in the Senate.
The Senate unanimously approved a bill Thursday allowing the college to furlough employees up to 20 days before June 30 to cut costs.