Judge orders SC State trustees to not fire Elzey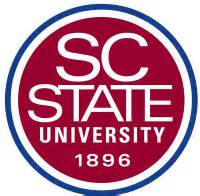 ORANGEBURG, S.C. (AP) — A judge has barred the trustees of financially troubled South Carolina State University from firing suspended President Thomas Elzey, noting legislators will likely fire the entire board soon.
Circuit Judge Edgar Dickson on Wednesday agreed with Elzey's lawyer that he was placed on administrative leave last week without the opportunity to be heard. The judge ordered the apparently lame-duck board to maintain Elzey's paid-leave status until he appears before its replacement.
The ruling came hours before the trustees were scheduled to meet privately to receive legal advice amid ongoing turmoil involving South Carolina's only public historically black university.
They still met Wednesday by telephone and voted to continue to negotiate with Elzey and appeal the judge's ruling if that fails.
Meanwhile, the Senate voted 41-1 to approve that chamber's plan for replacing the entire board.
A separate plan advanced Tuesday to a House committee.