House panel asked to ban more abusers from possessing guns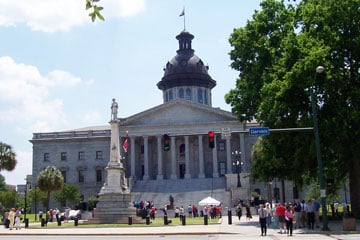 COLUMBIA, S.C. (AP) — A House panel has opened debate on a bill intended to curb domestic violence in South Carolina, a week after the Senate passed its version.
Activists at Thursday's meeting urged House members to at least match the Senate's provisions that ban many convicted abusers from possessing a gun for a decade.
Greenville retiree Craig Stine said he believes that's absolutely necessary for saving lives, since most domestic violence deaths in South Carolina involve guns. He and other attendees said the goal is to remove abusers' easy access to guns.
The panel took no action.
GOP Rep. Shannon Erickson notes her bill includes a lifetime gun ban for those convicted of the most violent domestic violence crimes.
Both versions tier penalties based on the harshness of abuse, giving prosecutors more options.