Lt. Gov. McMaster kicks off effort to help seniors with pets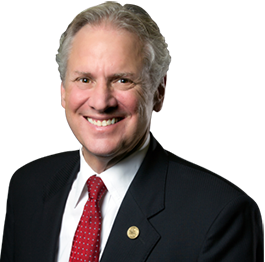 LEXINGTON, S.C. (AP) — Lt. Gov. Henry McMaster talks frequently about how much he loves his dog, and now he's working to make sure South Carolina's seniors have the resources needed to care for their furry friends.
On Thursday, the Lieutenant Governor's Office on Aging is kicking off Boots' Tail-Wagging Buddies.
The program named for McMaster's English Bulldog assists senior citizens with their pets by supplying pet food, supplies and veterinary care.
The effort is a collaboration with organizations including the South Carolina Association of Veterinarians, Buddy's Saucy Dogs of Lexington and Pawmetto Lifeline.
McMaster says he's found that many elderly people receiving food through programs like Meals on Wheels are feeding their pets rather than themselves. He says he's trying to find creative solutions to problems like that.