Missouri's Mauk, Cuellar suspended indefinitely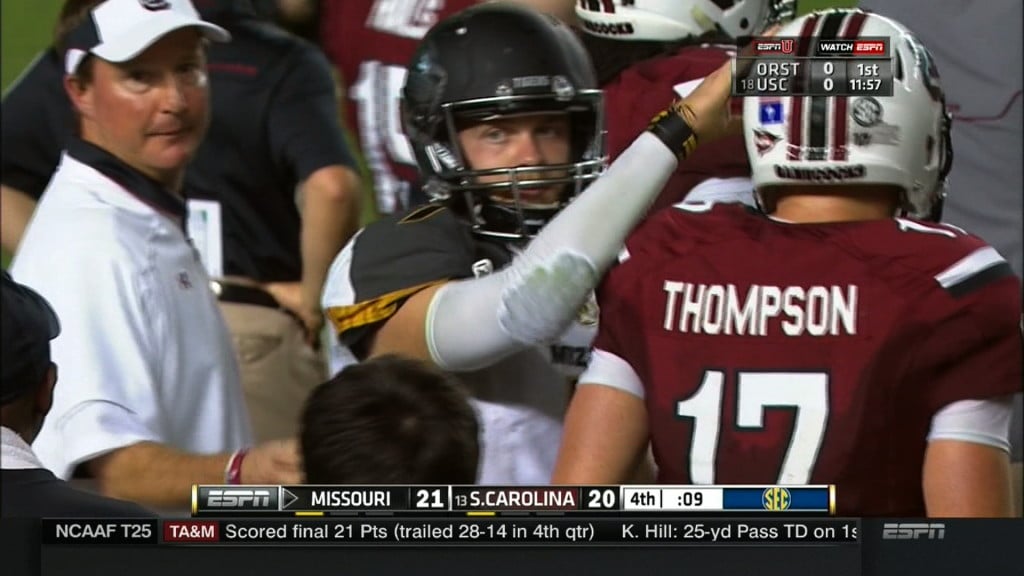 COLUMBIA, Mo. (AP) — Missouri quarterback Maty Mauk and backup tackle Malik Cuellar have been suspended indefinitely by the school for violating team rules and will not participate in the Tigers' (3-1, 0-1 SEC) home game against South Carolina (2-2, 0-2) Saturday.
Associate athletic director Chad Moller released a statement Tuesday night confirming the suspensions, citing "disciplinary reasons related to violation of team policies."
The status of the suspensions will be assessed after Saturday's game, and the athletic department has issued no additional comments.
Mauk spent Monday in Springfield with his family, and did not attend team media day. His father and high school coach, Mike Mauk, underwent a procedure Monday to treat colorectal cancer.
Freshman Drew Lock likely will make his first collegiate start in place of Mauk, who has 654 passing yards as well as six touchdowns and four interceptions this season. Lock has completed 15 of 25 passes for 225 yards as well as a touchdown and an interception.