The latest: Work continues at canal, curfew extended through Sunday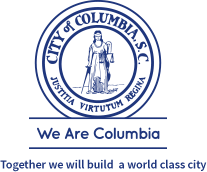 COLUMBIA, SC (WOLO) — City of Columbia officials held at news conference Friday morning updating residents on the status of in the aftermath of the city's historic flooding.
City Manager Teresa Wilson said that the inspectors are out doing damage assessments for residents and commercial owners.
There has been a lot of progress since Thursday with the dam, officials say. There is now pumping from canal and river.
17 dams have breached since the flooding began.
According to officials, water level in the canal is down approximately 8 feet.
Officials are urging residents to conserve water and reminding those that live in certain areas that a boil water advisory still in place.
Residents could see a lot of trucks on the road hauling water from different places and are asking motorists to stay clear of work zones as the clean process continues.
Sorting debris for pick–up into categories will help speed up the collection process for your municipality #SCFloods pic.twitter.com/LNqBAhOSKG

— SCDHEC (@scdhec) October 8, 2015
Officials have implemented a mandatory irrigation restriction.
As of yesterday the canal plant has been able to pump 25 million gallons a day; there is no concern of running out of water, officials say.
Richland County Sheriff Leon Lott says that Thursday night's curfew was successful, no one was arrested.
The mandatory curfew will continue through Sunday, Oct. 11.
According to Sheriff Lott devastated areas will have increased patrols.
Columbia Fire Chief Aubrey Jenkins said the department has assisted 473 civilians who needed evacuation.
Chief Jenkins says four firefighters have sustained injuries during flooding efforts.
Stay with ABC Columbia as we bring you updates.