AP Source: Offensive line coach Elliott to lead Gamecocks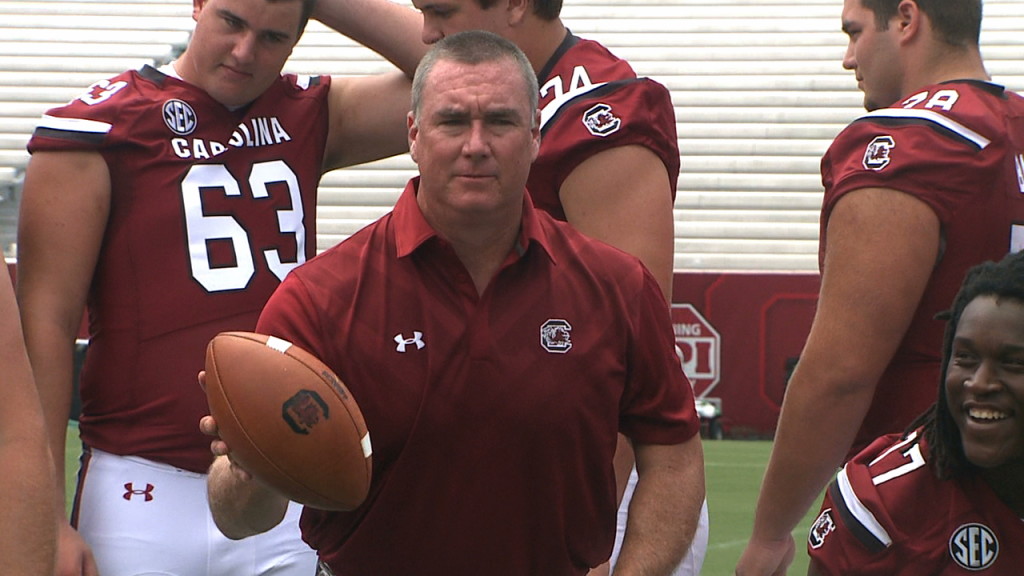 COLUMBIA, S.C. (AP) — A person close to the situation says South Carolina co-offensive coordinator and offensive line coach Shawn Elliott will be the interim Gamecocks coach for the remainder of the season, replacing Steve Spurrier.
A person says Spurrier told his team on Monday night that he was retiring, effective immediately. The person spoke to The Associated Press on condition of anonymity because South Carolina has not publicly announced Spurrier's decision or who will be interim coach.
Spurrier's weekly news conference is scheduled for noon EDT on Tuesday.
The Gamecocks are 2-4 and 0-4 in the Southeastern Conference for the first time in Spurrier's 23 seasons coaching in the league at Florida and South Carolina.
Spurrier, in the middle of his 11th season at South Carolina, did not return messages seeking comment.