UofSC student nurses shower expecting mothers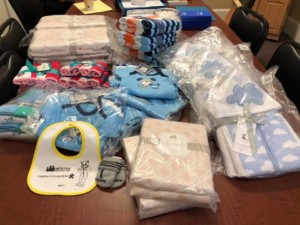 Columbia, SC (WOLO) — Nursing student from the University of South Carolina want to help expecting mothers by giving them a gift before the gift of life. The annual event was initially started as a semester service project that has bloomed into an annual event.
This year's event takes place Sunday November 18th. The students call the event a "spirited celebration to provide moms and their babies with hope".
The students say the purpose of this annual event is to provide mothers with essential items they are going to need including, blankets, wipes, diapers, bath towels,  but may not have the means to get them on their own. According to a Facebook post from the student led organization some of the items they have to offer were donated by Molina Healthcare.
If you would like to attend this year's event it will take place Sunday November 18th from 1 to 3PM at 1405 Gregg Street in Columbia, SC.