Rutherford elected leader of House Democrats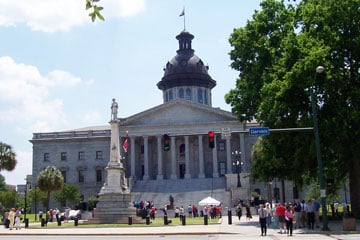 COLUMBIA, S.C. (AP) — Rep. Todd Rutherford has been elected leader of South Carolina's House Democrats.
The Columbia Democrat replaces Rep. Harry Ott as House minority leader.
Rutherford was elected in a 33-12 vote Tuesday over Rep. Ted Vick of Chesterfield. The vote was behind closed doors.
Ott decided not to seek re-election after eight years in the post, saying he couldn't commit to another two years.
Earlier Tuesday, Senate Republicans re-elected Harvey Peeler of Gaffney as Senate majority leader for the next four years. The Senate GOP voted unanimously for Peeler in a meeting open to the public.
Peeler has been majority leader since 2005.
House Republicans and Senate Democrats elected their leaders in organizational sessions after the November elections.