Legislator's dad elected to MUSC after protest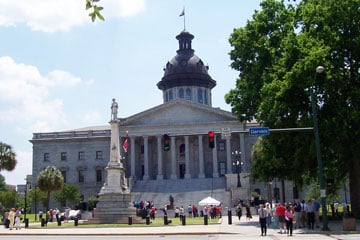 COLUMBIA, S.C. (AP) — The Legislature elected a House member's father to the Medical University of South Carolina board after he agreed to pay higher property taxes at his beach home.
Senators had threatened Wednesday to walk out of a joint session of the General Assembly rather than participate in electing Dr. Murrell Smith. The father of Rep. Murrell Smith of Sumter was the only candidate remaining for the board seat representing the 5th Congressional District.
Orangeburg Sen. Brad Hutto suggested the Senate not participate, accusing Dr. Smith of using a legal loophole to avoid higher taxes at his beach home. Hutto called for the vote after the elder Smith agreed to switch his primary residence to Sumter for tax purposes.
Rep. Smith says his mother owns the Isle of Palms home.