Survey to show 3 districts have a computer for every student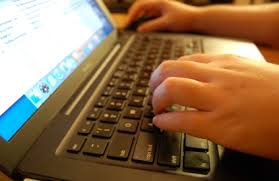 COLUMBIA, S.C. (AP) — South Carolina's Education Oversight Committee is evaluating the technological divide between school districts as the state moves to end-of-year testing that's fully online.
Agency director Melanie Barton says just three school districts have a computer, laptop or tablet for every student. That represents four percent of districts statewide.
Her agency plans to release results of a survey on districts' technological capabilities later this month. Beginning in 2017, students must take end-of-year tests online.
To prepare for that, legislators committed last year to spending about $30 million annually for three years. Gov. Nikki Haley's budget proposal for the upcoming fiscal year includes the second installment.
State Superintendent Molly Spearman is requesting up to $350,000 of that to hire employees who could travel to rural districts to provide technological expertise.