Legislative leaders say they won't follow high court's order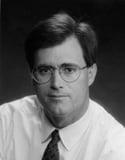 COLUMBIA, S.C. (AP) — The leaders of South Carolina's House and Senate say the Legislature will ignore deadlines set by the state's high court and continue its own path for fixing public schools.
A letter delivered Tuesday to Chief Justice Jean Toal accuses the state Supreme Court of unconstitutionally usurping the legislative process. House Speaker Jay Lucas and Senate President Pro Tem Hugh Leatherman say justices' timeline is also arbitrary and impractical.
The high court ordered legislators last week to come up with an education plan by Feb. 1. That followed last November's ruling that schools fail to provide opportunities for poor, rural students.
Lucas and Leatherman say the chambers will continue to work on a solution through study committees formed earlier this year, and justices can weigh in when the Legislature is done.