South Carolina Senate votes down ethics reform bill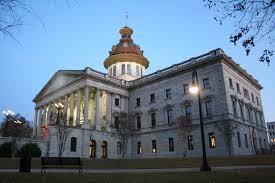 COLUMBIA, S.C. (AP) — The Senate has rejected a bill aimed at strengthening South Carolina's ethics laws, serving a blow to legislation Gov. Nikki Haley says is her top priority.
The Senate voted 19-24 against the bill Wednesday after six hours of debate.
Senate Judiciary Chairman Larry Martin says the defeat could mean ethics reform is done. The Pickens Republican voted against his own bill after the Senate approved an amendment changing how investigations into legislators would be handled. Currently, legislative ethics committees oversee their own members.
Martin's bill put a restructured State Ethics Commission in charge of investigations.
A compromise amendment by Senate Ethics Chairman Luke Rankin created a separate, nine-member investigative ethics committee that includes legislators.
Martin says that's worse than changing nothing because it creates a mirage of reform.